Bladerunner FarmsPress Room
---
KN Links, grassed with Zeon Zoysia, just named BEST NEW GOLF COURSE IN ASIA! (Type: articles)
This new Greg Norman design is located in Vietnam.
---
SUSTAINABILITY IN THE MAINTENANCE OF GOLF COURSES (Type: articles)
This article by Michael Vogt, CGCS, defines sustainability as it relates to golf course management. Key measures include water management, mowing, and fertilization. Zoysiagrass, with its low water requirements, infrequent mowing, and reduced fertilization, is ideal for sustainable golf course design and maintenance. Here's an excerpt from Vogt's article:
What is golf course sustainability?
Sustainability in the golf course business can be defined as: "Optimizing the playing quality of the golf course in harmony with the conservation of its natural environment under economically sound and socially responsible management." The idea is; within club/facility budgets, to create and manage dry and firm turf on a golf course populated by adaptable turf species that require the least chemicals, fertilizer and water for playability and maintenance. This will mean less waste and reduced risk of polluting the environment.
Why is it important?
It's becoming increasingly clear that manicured, unnaturally green golf courses maintained by excessive watering, fertilizing and chemical treatments are not sustainable. With courses closing and others teetering on the brink of insolvency, the cost of maintaining a golf course in this way is becoming too great in a highly competitive market. A sustainable approach takes into account both environmental and economic factors while continuing to aim for high quality playing surfaces.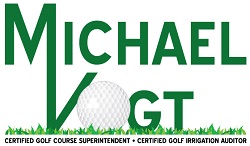 ---
Zoysia … oh, boy-a! Why the grass at Bellerive — yes, the grass — is the unheralded star of the show (Type: post)
Depending on where you live and play, zoysia grass could save your course and your golfing life. so says an article published in GOLF magazine on August 12, 2018. Want to know more? Below is an excerpt and a link to the full story:
As the high priests play in this 100th PGA Championship at Bellerive Country Club, here in the Show Me state, they are traversing beautiful magic-carpet fairways woven with a grass you don't see often, called zoysia. Zoysia is a thick-bladed, hearty grass that stands straight up, even after a drenching rain, as we had here late Friday afternoon. The ball nearly always sits right on top of the grass, begging to be hit, like the new mats at your better driving ranges.
Rees Jones, the architect of record here, reworking his father's course, loves the surface, as a course designer and as a golfer. Playing a ball off a zoysia fairway, cut here to a half-inch, is almost like playing off a tee. "The hybrid off zoysia — it's easy as pie," Jones said the other day.
Zoysia … oh, boy-a! Why the grass at Bellerive — yes, the grass — is the unheralded star of the show
---
GOLFWEEK: Dallas Bursting Back on Scene in Back Way (Type: articles)
Not long ago The Forecaddie was wondering what professional golf did to upset Dallas. The historic Colonial struggled to find a sponsor to replace the one unable to fulfill its contract. The Byron Nelson Classic was rescued by AT&T but moved to an untested links-style course that some players loathed before they even teed up there.
More incredibly, no major had been played in the area since 1963, when Jack Nicklaus won the PGA at Dallas Athletic Club.
Fast forward a few years and Dallas appears destined to be one of America's most important tournament cities. The Charles Schwab Corp. will sponsor the Colonial starting in 2019, marrying a historic event with one of golf's most loyal sponsors that now has roots in the area.
The Nelson's new linksy venue, Trinity Forest, should be a strong long-term option with some Salesmanship Club improvements to the fan experience (more shaded areas would be a nice start). Even if the Nelson were to move on to Trinity, the brilliant Coore-Crenshaw design would be scooped up by the U.S. Golf Association for significant events.
Speaking of North America's governing body, it inevitably will return to its 1952 U.S. Open site, Northwood, for sectional qualifying and maybe something bigger, such as a Senior Open. Replenished by Tripp Davis, the course joins 1927 PGA Championship host Cedar Crest on the list of proven classics given overdue facelifts and favorites should the LPGA ever leave Old American Golf Course.
Speaking of renovations, wealthy energy executive Albert Huddleston hired Steve Smyers to completely remodel the old Columbian Country Club into Maridoe, a favorite of local pros and a course reimagined to host big-time events if Huddleston can make his case to the golf-venue gods.
Finally, there is the PGA of America's possible headquarters move to Frisco, Texas, where a golf course anchoring the proposed development will host more than one PGA Championship and a Ryder Cup down the road. If the deal happens, pencil in 2026 for a May major at the yet-to-be-built Panther Creek along with countless other PGA of America events. (Published 6/19/18)
---
GOLF COURSE ARCHITECTURE: Crooked Creek Club makes transition to Primo Zoysia (Type: articles)
Crooked Creek Club in Georgia, USA, is converting its bentgrass greens to Primo Zoysia as part of a $1.3 million renovation project.
---
TRBGOLF: 50th Anniversary AT&T Byron Nelson Winner Aaron Wise (Type: articles)
50th Anniversary AT&T Byron Nelson Winner Aaron Wise on the Trinity Forest Golf Club.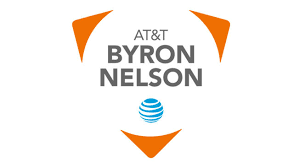 Aaron Wise on Trinity Forest "I think it was a great day. It played amazing. It played exactly how they want. The fairways were firm, fast, the ball was rolling and the greens were under control."
---
SPORTS DAY: From early heat to Sunday storms, here are the punches the AT&T Byron Nelson at Trinity Forest dealt with (Type: articles)
Tournament officials will conduct more thorough analysis in weeks and months to come, but Chip Shots can say this much about the inaugural AT&T Byron Nelson at Trinity Forest Golf Club: It proved it can take all manner of punches.

First came the jabs. The mild spring that initially prevented Trinity Forest from blossoming. The struggle to educate fans and media about a new golf course and little-known part of Dallas.
Then came the body blows. A mediocre field that included only six of the top 55 ranked players in the world. One of Dallas' hottest mid-Mays on record. Very little wind the first two days of the tournament.
Then came the Sunday morning haymaker. Storms that weren't in the Saturday-for-Sunday forecast rolled in and delayed the final round by four hours.
"I went to bed [Saturday night] feeling pretty good," Nelson tournament director Jon Drago said. He said he got a text at about 6:30 a.m. Sunday informing him that it was raining at Trinity Forest.
"Then we watched it," he said. "It slowly got here, then just parked itself. It sat on us."
As Drago spoke to Chip Shots on Sunday afternoon, the round finally was underway. All Drago, his staff, PGA Tour and Salesmanship Club officials could do was hope there was enough daylight left to finish play Sunday.
Drago said was still gathering attendance and concession numbers for the week, but he believes numbers from Wednesday and Thursday will be on track with a year ago, Friday will be slightly down, Saturday on track and Sunday obviously will be significantly down due to the weather challenges.
Mind you, the 2017 Nelson, the final one after a 35-year run at Irving's TPC Four Seasons, was "a record year across the board," Drago said. (Brad Townsend | 5/21/18)
---
KERA NEWS: The Byron Nelson Opens From Its New South Dallas Course Carved From Great Trinity Forest (Type: articles)
For the first time in its 50-year history, the event will be held at the Trinity Forest Golf Club in South Dallas, its new home. The tournament swapped the Four Seasons Resort in Las Colinas after 35 years in favor of a different type of golf course — one that resembles the links style courses in Scotland.
The idea for Trinity Forest was conceived in 2012 after the city of Dallas agreed to a public-private partnership worth $60 million, and build the course on top of an old landfill. The golf course opened for play in October 2016 and the clubhouse was completed a year later.

Golf fans will hardly recognize the North Texas landscape that was dug out of the Great Trinity Forest. The course even has its own type of grass, called Trinity Zoysia. This special kind of turf requires very little fertilizer, water and maintenance, according to course superintendent Kasey Kauff.
"If it's 95 degrees, and there's wind and no rain, that grass will dry out and turn brown, but that's the beauty of the grass," Kauff said. "We don't really care that the grass is uniformly green, that's not really our philosophy. Our philosophy is it's OK to be a little bit brown."
Dallas native Jordan Spieth says it'll take time for his some of his colleagues to come around on the new course and its layout.
"There was a lot of skepticism from players and caddies regarding this place," he said at a Tuesday press conference. "It's been overwhelmingly positive over the past couple of days since people have gotten here."
Dates
Thursday, May 17 through Sunday, May 20. Gates open at 7 a.m. Full schedule and ticket information.
Parking
Complimentary parking is available at Fair Park at Gate 15, at the intersection of South Haskell and Beeman. A 12-minute free shuttle bus ride takes passengers to the course entrances.
Public transit riders can take the DART Green Line south to Buckner Station, then hop on the Route 466 West bus to Pemberton Hill/AT&T Byron Nelson stop. Route 466 West shuttles will run every 15 minutes from 7 a.m. – 7 p.m. (Gus Contreras | 5/17/18)
---
ROTOGRINDERS: Searching for a Specialist: AT&T Byron Nelson PGA Tour (Type: articles)
This week's course, Trinity Forest Golf Club, is brand new to the PGA TOUR rotation. That means we have no course history to lean on.

Instead, we can look at some performance stats on similar layouts to see who might take a quick liking to Trinity Forest.
Reviewing last week's specialists, they went just 2-for-4 with Ian Poulter's T11 being the highlight. Not a week to frame on the fridge, so let's look for a bounce back in Dallas.
For this week's big event, let's look at Performance on Bermuda, Performance in Texas, Performance on Slow Greens, and Performance in Hot Weather.
At the end, I will also post a short list of potential links specialists, as well. I would have loved to include that angle, but the sample size is just too small. The addition of this event should help improve that for future links events.
Here we go …
Performance on Bermuda
Trinity Forest Golf Club has zoysia fairways but the greens are bermudagrass.
That puts an emphasis on golfers with positive experience with the grainy grasses.
The 10 Bermuda Specialists:
Robert Allenby (0.012 sg:bermuda vs. -0.802 sg:total)
Colt Knost (1.11 sg:bermuda vs. 0.498 sg:total)
Charlie Beljan (-0.787 sg:bermuda vs. -1.375 sg:total)
Grayson Murray (1.414 sg:bermuda vs. 0.89 sg:total)
Billy Horschel (1.76 sg:bermuda vs. 1.266 sg:total)
Greg Chalmers (0.417 sg:bermuda vs. -0.034 sg:total)
John Merrick (0.441 sg:bermuda vs. 0.008 sg:total)
Rory Sabbatini (1.19 sg:bermuda vs. 0.774 sg:total)
Joel Dahmen (0.921 sg:bermuda vs. 0.516 sg:total)
Dominic Bozzelli (0.66 sg:bermuda vs. 0.26 sg:total)
Quantity: At the top of the total strokes gained on bermuda since 2014 we have Billy Horschel, Adam Scott, Hideki Matsuyama, Matt Kuchar, and Jordan Spieth.
Looking at the top-10 list above, let's not get carried away with the low-baseline guys like Allenby, Beljan, Chalmers, and Merrick.
Knost lived in Dallas for a long time so he should be very comfortable with bermuda as well as the area. He's still trying to find his lost form, though. (Josh Culp | Published 5/17/18)
---
PGA TOUR: 'It may take time' (Type: articles)
Despite being surrounded by a forest (hence the name), very few trees actually exist inside its boundaries. Finding shade from the unrelenting Texas sun could become just as important as finding the nearest frozen margarita stand.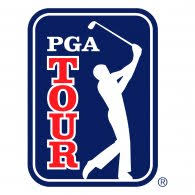 The course is designed in a links style, and yet the nearest coastal area is 300 miles away. There are no magnificent views of the sea, no cool ocean breezes to soothe your soul – but there is wind. Plenty of it. Dry and hot. After all, this is Texas.
So Harrison Frazar, the retired PGA TOUR pro who provided much-appreciated input when Bill Coore and Ben Crenshaw built Trinity Forest, is prepared for the inevitable. His peers will come this week to the new venue of the AT&T Byron Nelson, and some of them will not be happy.
They will wonder why this course – taking over for TPC Four Seasons Las Colinas, which had hosted the AT&T Byron Nelson since 1983 — isn't like every other one in this state. They will question the judgment of forcing pros to abandon their games geared for U.S. layouts in order to play a course requiring a British approach. They will complain, they will argue, they will challenge. Some will rush to judgment; some will not give the course a second chance.
Frazar, part of the initial private corporation that spearheaded the Trinity Forest project, hopes his fellow pros immediately love the course as much as he does. But he knows that's not realistic. At least not this week. (Mike McAllister | Published 5/15/18)
---