Bladerunner FarmsWhere to Buy Our Grass
Now that you've learned all about our drought tolerant sod, we're sure you want to know where to buy our grass!
All of our low maintenance, proprietary turfgrasses are sold through licensed and Certified sod producers. Our grass is sold only as sod or sprigs, no seed.
---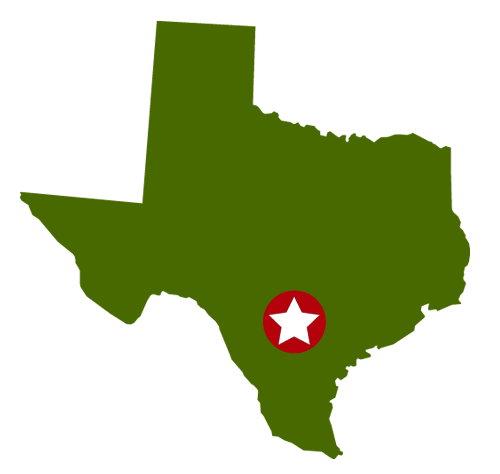 In San Antonio, Texas, Bladerunner Farms harvests and sells our turfgrass sod and springs from our farm. To Contact Bladerunner Farms directly: 830-276-4455 or info@bladerunnerfarms.com

Outside of our San Antonio location, Bladerunner Farms grass varieties are available in more than a dozen states, grown by licensed sod producers. To find a licensed sod farm near you, Click Here.
Internationally, all Bladerunner Farms Zoysiagrass sales and consulting are handled by Bladerunner Farms . Contact Us at 830-276-4455
---
Retail LocationsTexas
| Grower | Phone | Website | Location |
| --- | --- | --- | --- |
| Advance Turf Services | 210-499-4449 | | San Antonio |
| Riata Landscape Services | 512-525-5676 | | Austin |
| River City Landscaping | 512-263-5123 | | Austin |
| Valley Crest Landscape | 512-272-8376 | | Austin |
| Horizon Turf Grass, Inc. | 979-532-8599 | www.horizongrass.com | Brazos River Area |
| Doguet's Grass Farm | 409-866-2297 | www.doguets.com | Galveston |
| A&W Turfgrass LLC | | www.awturgrass.com | Garland |
| Brokers Grass | 972-466-0410 | | Garland |
| All Seasons Turf Grass,Inc | 281-375-7505 | | Houston |
| Burns Nursery | 210-649-4377 | | San Antonio |
| Alamo Ecoturf Specialists | 830-755-4400 | AlamoEcoturf.com | San Antonio |
| Kerrville Landscaping & Lawns, Inc. | 830-896-6981 | www.kerrvillelanscaping.com | San Antonio |
| Maldonado Scenic Landscape | 830-249-4694 | www.maldonado-scenic.com | San Antonio |
| Maldonado Landscape | 830-896-6869 | www.maldonadolandscape.com | San Antonio |
| Maldonado Nursery & Landscape | 210-889-3091 | www.maldonadolandscaping.com | San Antonio |
| Maldonado Nursery & | 210-599-1219 | | San Antonio |
| McTurf, Inc. | 210-493-9480 | | San Antonio |
| Milberger Landscape Nursery | 210-497-3760 | www.milbergernursery.com | San Antonio |
| Nixon Services | 830-570-4342 | | San Antonio |
| Paradise Lawn & Maintenance | 20-825-1699 | www.paradiselawn.net | San Antonio |